Colmar Brunton shines at Research Association Effectiveness Awards 2018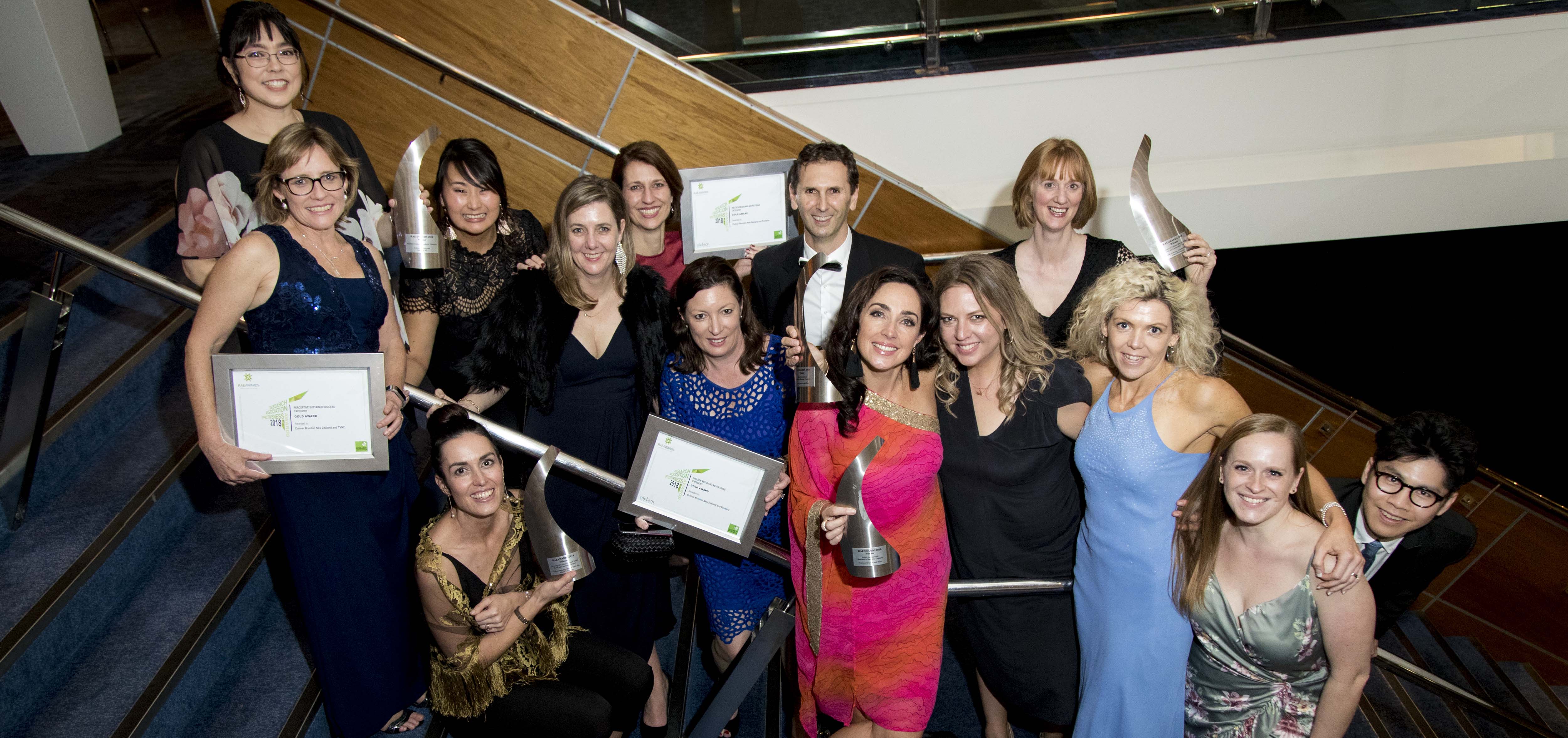 Colmar Brunton collected an impressive five awards at the New Zealand Research Association Effectiveness Awards, held at the Hilton on Auckland's waterfront on Friday 17 August 2018.
In total, Colmar Brunton took home two platinum awards and two gold, plus received a further platinum award for a project completed for Māori Television in collaboration with Kantar TNS. In a world first for indigenous broadcasters, this complex and innovative research isolated the impact that Māori Television has on the revitalisation of te reo Māori in Aotearoa.
Jason Shoebridge, CEO of Kantar New Zealand, the parent company of Colmar Brunton, was naturally delighted with the results.
"Colmar Brunton rightly pride themselves on the impact that their work has on their clients and to see this publicly recognised is a testament to the expertise of the teams and the collaborative relationships they have with their clients.
"It is also significant that many of our award winning entries combined market research with our strengths in areas such as big data analytics and design-led thinking to deliver superior insight, which in turn led to the impact this work had on our clients' businesses."
The awards – held every two years – recognise excellence in research, data and insights and honour those agencies that have a real impact on their clients' businesses.
Full list of awards won:
Platinum – Nielsen Consumer Products Category – Colmar Brunton and Vodafone – Vodafone My Flex – How revolutionising the way Kiwis control their mobile plans built brand love for Vodafone
Platinum – Infield International Business to Business Category – Colmar Brunton and Xero – Mapping Uncharted Territories
Platinum – University of Auckland Business School Social and Community Category – Colmar Brunton, Kantar TNS and Māori Television – Whakaata Māori: How watching the box is helping to revitalise te reo Māori in Aotearoa.
Gold – Nielsen Media and Advertising Category – Colmar Brunton and Fonterra – Opening up on water
Gold – Perceptive Sustained Success Category – Colmar Brunton and TVNZ – It's your turn to call the shots
Photo credit: Research Association of New Zealand
Insight and thinking
Read our latest articles and reports, with expert perspective, proprietary data, and thought-provoking insights.