Mitsubishi Motors takes out May Kantar Ad Impact Award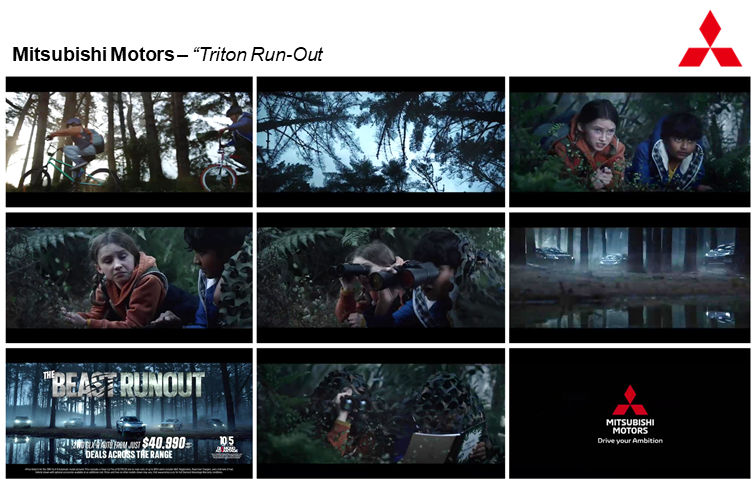 Congratulations to Mitsubishi Motors New Zealand who take out the latest Kantar Ad Impact Award in StopPress.
Mitsubishi revives the love of UTEs for Kiwis with its fresh and fun to watch Ad, introducing its Runout offer on Tritons. It's quite rare to see a simple promotional offer bringing together mystery, wonder and surprise to give us a well-crafted and charming story to enjoy.
Mitsubishi Motors New Zealand wins the May 2023 Kantar Ad Impact Award for their Ad "Triton Run-out" with key strengths in:
Being Distinctive
Storytelling
Generating Interest
See the below infographic for more information about the May Kantar Ad Impact Award.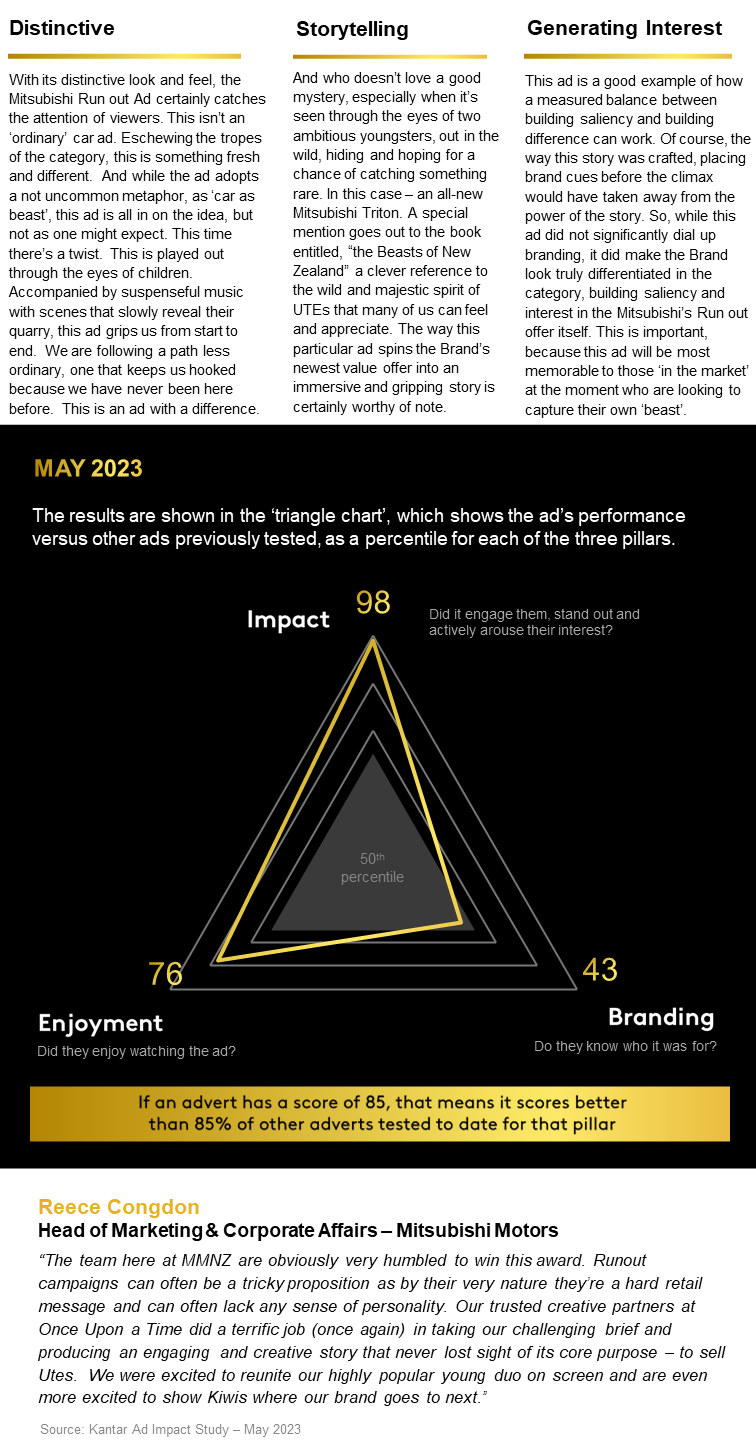 This article was published in StopPress news May 2023.