Kāpiti takes out October Kantar Ad Impact Award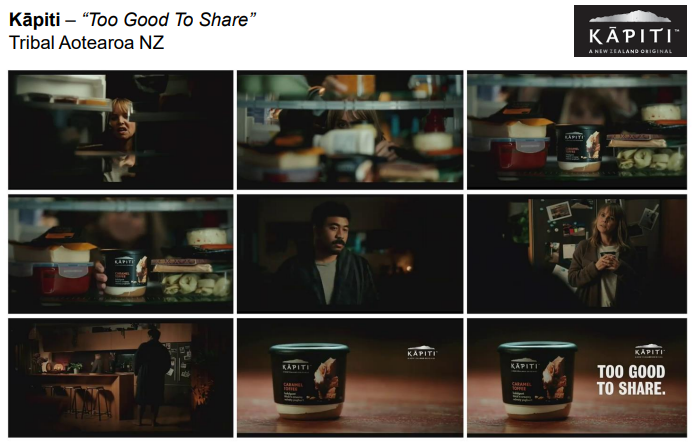 The October Kantar Ad Impact Award goes to Kāpiti's "Too Good To Share" advert. With its playful, yet short and simple story line that is easy for viewers to follow, it engages its audience and makes them love the brand while also standing out vs other yoghurt brands – setting their brand apart. The key strengths of the ad were:
Appeal
Different
Branding
See the below infographic for more information about the October Kantar Ad Impact Award.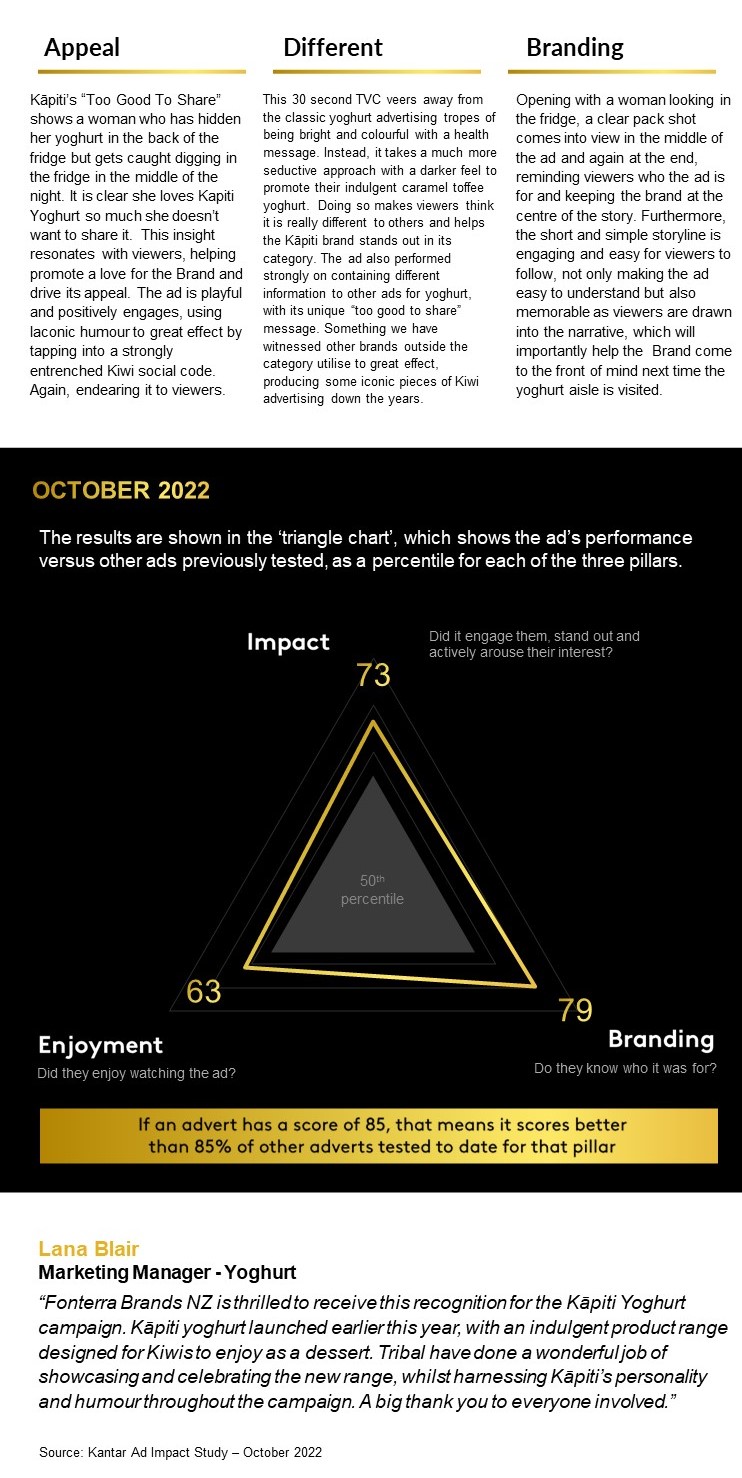 This article was published in StopPress news December 2022.
Insight and thinking
Read our latest articles and reports, with expert perspective, proprietary data, and thought-provoking insights.