Purex takes out June Colmar Brunton Ad Impact Award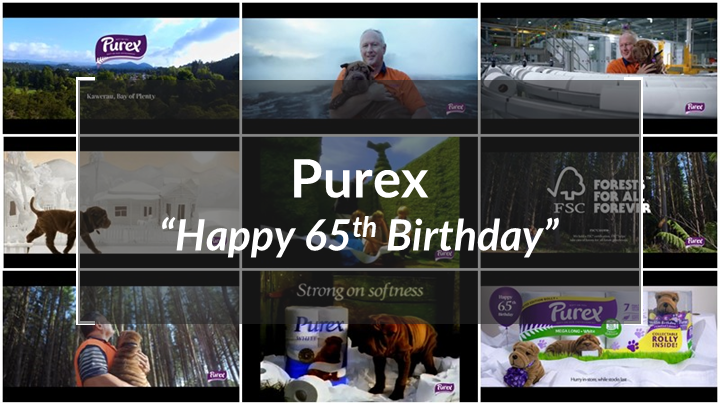 June was a great month for advertising, and we tested a range of amazing creatives in the hunt for the Colmar Brunton Ad Impact Award winner. We had two birthday celebrations on TV this month (Whittaker's 125th and Purex's 65th) with both performing particularly well.  However, there can only be one winner. This month, the honour goes to Purex for their 'Happy 65th Birthday' advert featuring their iconic mascot Rolly the dog. This is an informative advert that is enjoyed by all, featuring a highlight reel of all things Purex over the years. This celebration of Kiwi nostalgia together with its sustainability angle helps the ad stand out from other brands and drive love for the Purex brand.  The key qualities inherent in the ad were, in summary:
Differentiation
Enjoyment
Brand Appeal
See the below infographic for more information about the June Colmar Brunton Ad Impact Award.

This article was published in StopPress news July 2021.
Insight and thinking
Read our latest articles and reports, with expert perspective, proprietary data, and thought-provoking insights.