Whittaker's takes out November Kantar Ad Impact Award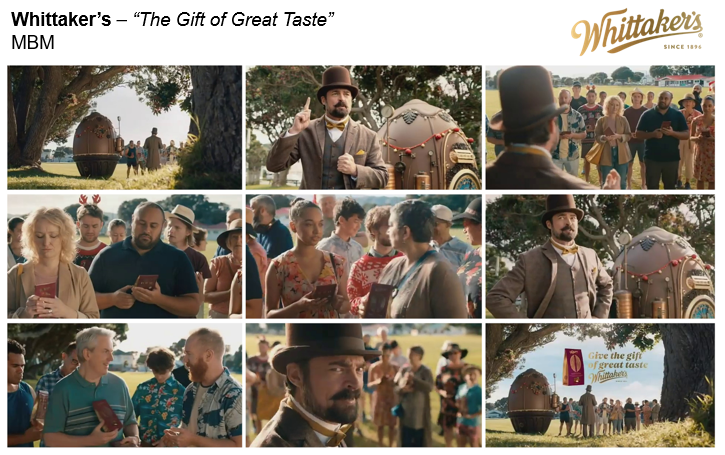 The latest Kantar Ad Impact Award goes to Whittaker's "The Gift of Great Taste" advert from their "Best is Always Better" campaign series. The chocolate time machine returns along with J.H. Whittaker – teaching the gift of giving and spreading the joy that is Whittaker's chocolate, perfect for the festive season. The key strengths of the ad were:
Branding
Appeal
Different
See the below infographic for more information about the November Kantar Ad Impact Award.
This article was published in StopPress news January 2023.
Insight and thinking
Read our latest articles and reports, with expert perspective, proprietary data, and thought-provoking insights.