Bell Tea take out the Colmar Brunton Supreme Ad Impact Award for 2020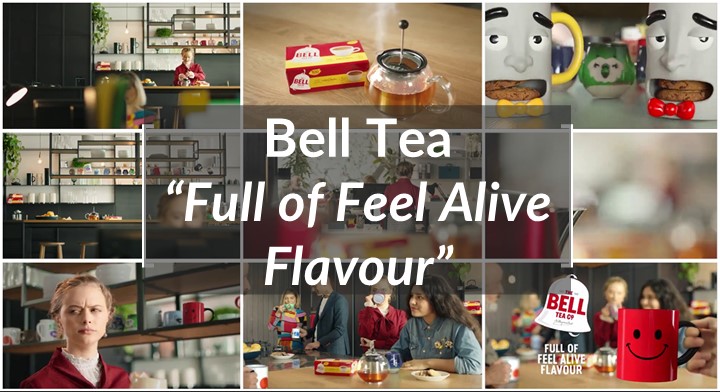 Despite advertising cutbacks brought about by the pandemic, 2020 was still witness to some great television commercials. Over the course of the year, we tested 153 TV ads across a wide range of industries, including some very impactful pieces of creative, which made selecting the Supreme Colmar Brunton Ad Impact award winner for 2020 very competitive indeed. There can only be one winner however, and so we are pleased to announce that the winner of the 2020 Colmar Brunton Supreme Ad Impact Award is Bell Tea with their television commercial 'Full of Feel Alive Flavour'.
This ad from Bell Tea won the award for its strength across the three key pillars that support impactful advertising and deliver strong branded memorability, namely: enjoyment, branding and impact. 'Full of Feel Alive Flavour' scored no lower than the 75th percentile and as high as the 94th percentile across these pillars in achieving this result!
"We made it a priority initiative in 2020 to 'get things right' for Bell by leveraging a refreshed brand positioning in comms to stem the decline and recruit new consumers into the brand. It was critical for this work to be anchored in deep consumer insight, and drive outcomes with longevity and tangible commercial impact. We have seen the brand's share grow to a high of 18.9% and believe this advert was the perfect uplift everyone needed for an iconic NZ brand. A cup of tea does have the power to give a little lift – this is an honest and believable expression of what tea can do, reflecting Bell's 'Feel Alive Flavour' brand positioning." – Bell Brand Marketing Team
Congratulations to the Bell Tea team from everyone here at Colmar Brunton! A great result that can be built on for further success in 2021.
See the below infographic about the Supreme Colmar Brunton Ad Impact Award 2020.

We'd also like to give a special mention to our runner up, Countdown with their TVC, 'In It Together', which showed how Countdown stepped up to feed Kiwis throughout the COVID-19 lockdown. They did a great job during a difficult time while still managing to produce amazing creative!
We'd love to talk to you about how we can help optimise your brand's creative. If that's something you'd be interested in, please contact Brian Turner.
Insight and thinking
Read our latest articles and reports, with expert perspective, proprietary data, and thought-provoking insights.