Kantar give STEM students a taste of the business world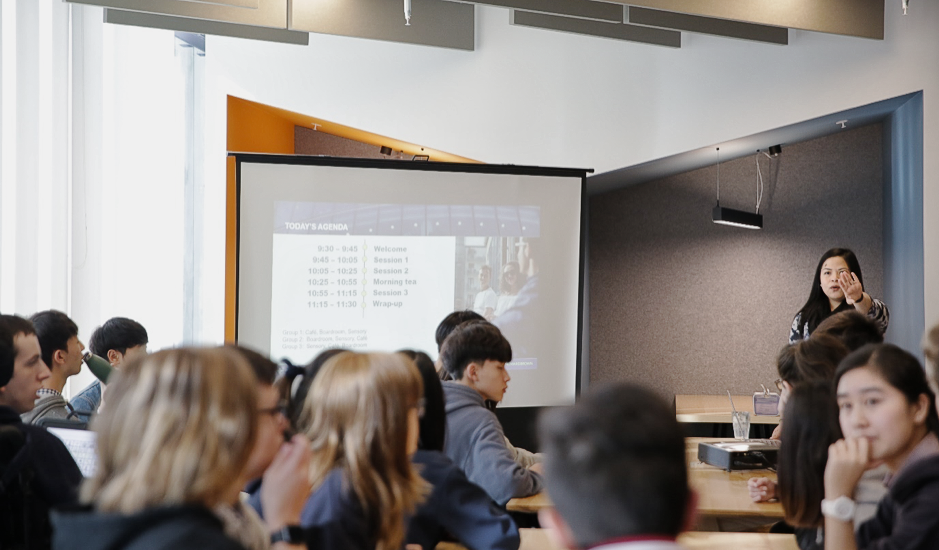 We were delighted to answer the call for help from Hobsonville Secondary School who wanted to bring the world of business into their integrated business studies and math class.
Enter a busload of teenagers to our Sale St offices where they were introduced to the mysterious world of market and sensory research. The students witnessed first-hand how good product development practices are essential to ongoing market success.  Our enthusiastic sensory evaluation team shared their knowledge on designing engaging surveys and highlighted how the power of statistics can guide business decisions. The students were then put to the test in our commercial sensory lab.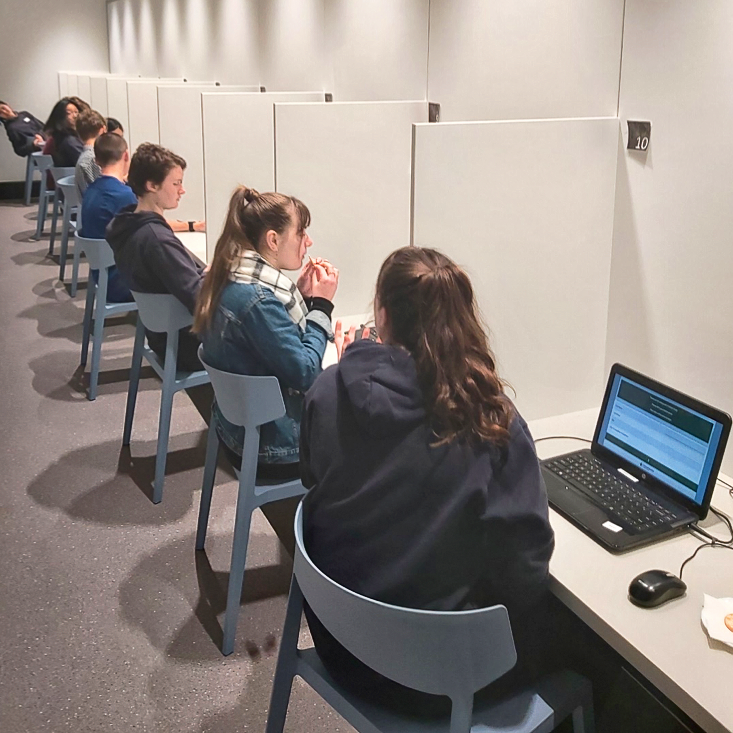 The students were enthusiastic about spending a day in the life of a market researcher.  They had the opportunity to experience real life techniques and practices which appealed to many of the group who now consider a career in the market research field.
"We learnt how to successfully conduct market research in context – how to compare and contrast products as well as how to eliminate brand association".
"It showed us how psychological factors can influence decisions in purchases".
Ngahuia Lott, Head of Business Studies at Hobsonville Secondary School was thrilled with the results and feedback from her class. "This is a great opportunity for our kids to understand how what they do in the classroom translates into real life. This exercise affirms what we want to teach in our class, giving us some clear direction for what to teach next in our course curriculum."
The students affirmed the value of the real life experience. "All of the staff were extremely friendly, helpful and inviting, they were confident and comfortable in the presentation environment, meaning that the delivery of this information was easy for us to understand and made us feel as if we were a part of a community rather than being spoken down to."
Sarah Bolger, Head of Colmar Brunton was very willing to facilitate the exercise. "It's great to find a way to support the efforts of the education system to engage young people in STEM. As a business that is all about applying human understanding to data and analytics we are happy to play our part in doing that.  It also helps young people realise that they can have a voice in the future direction of business."
We are always looking for young people to participate in our research studies.  It's easy to sign up and participate and you can also collect rewards for sharing your views.
Sensory research
Sensory research is a unique area of market research that combines data analysis and the use of our senses (sight, smell, taste, touch and hearing) for the purpose of evaluating consumer products. Sensory evaluation can help launch successful products, with a great product experience. This is a key determinant of repeat purchase. Colmar Brunton have a range of tools to help assist companies throughout the product development process – from identifying winning ideas, right through to optimising in market products and packaging.
Innovation
We apply the latest thinking in behavioural economics and cognitive science, and technology like virtual reality and video to get closer to the moments that matter. We guide and inspire you through all your innovation challenges.
Insight and thinking
Read our latest articles and reports, with expert perspective, proprietary data, and thought-provoking insights.