Samsung takes out August Kantar Ad Impact Award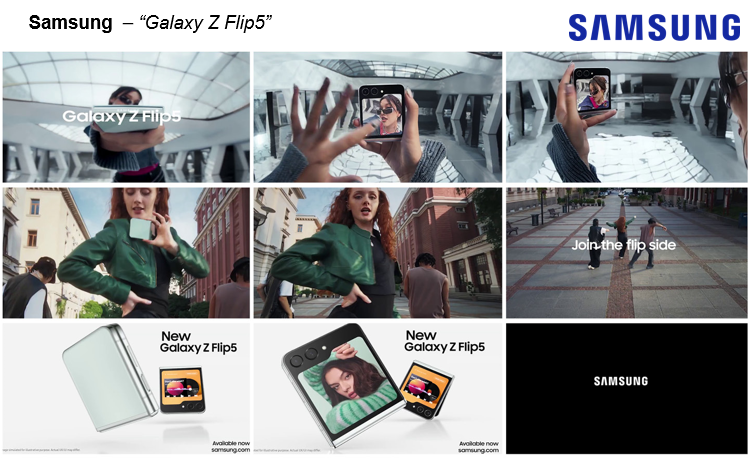 Kantar's August 2023 Ad Impact Awards goes to Samsung for "Galaxy Z Flip5".  This campaign, streamed across multiple platforms, effortlessly showcases their new, fun and trendy smartphone. The TVC has key strengths in:
Brand difference
Impact
Personality
See the below infographic for more information about the August Kantar Ad Impact Award.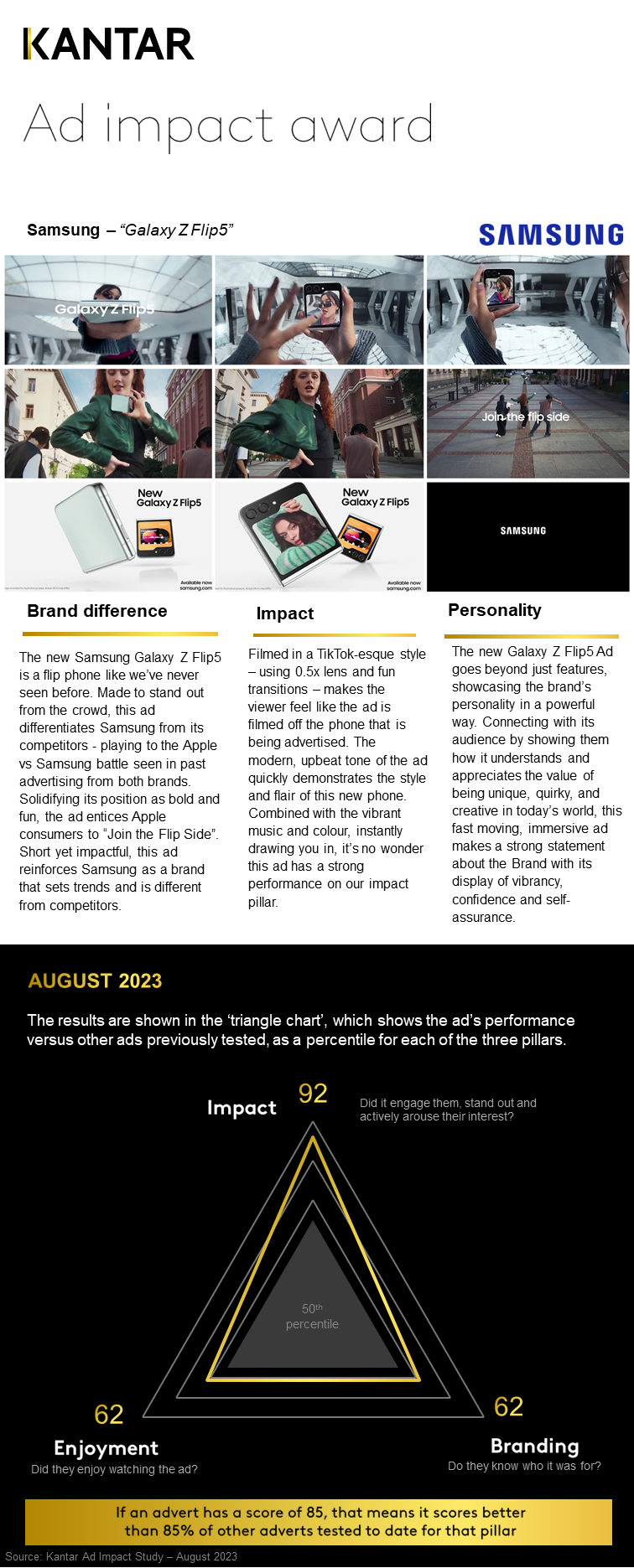 This article was published in StopPress news September 2023.