Menulog takes out August Kantar Ad Impact Award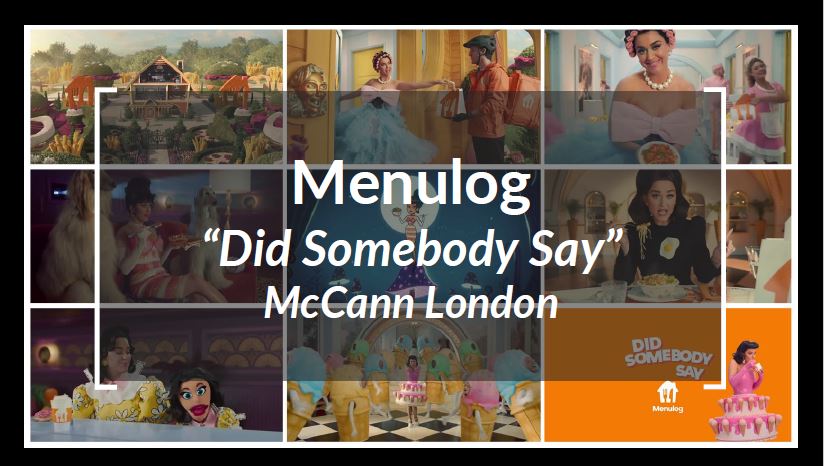 The August Kantar Ad Impact Award goes to Menulog for their "Did Somebody Say" music video advert starring Katy Perry. While not new to New Zealand, this is their first advertising campaign here, and it enters with a bang. The TV ad follows Katy Perry as she receives a food delivery and proceeds to dance through her fantasy home in fun bright outfits singing the Menulog theme song. Beyond the core pillars of advertising impact, the key strengths of the ad were its:
Involving
Different
Talkability
See the below infographic for more information about the August Kantar Ad Impact Award.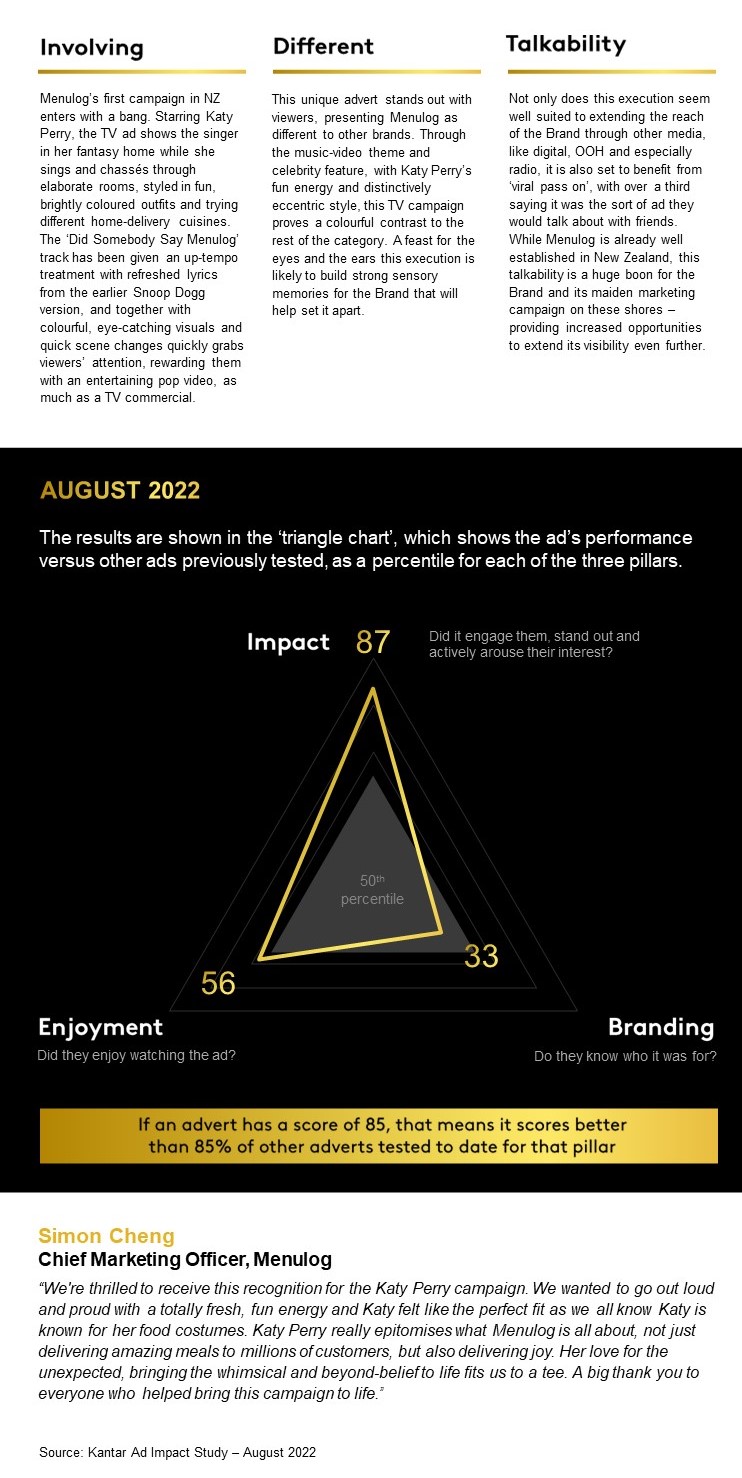 This article was published in StopPress news October 2022.
Insight and thinking
Read our latest articles and reports, with expert perspective, proprietary data, and thought-provoking insights.