Four Square takes out April Kantar Ad Impact Award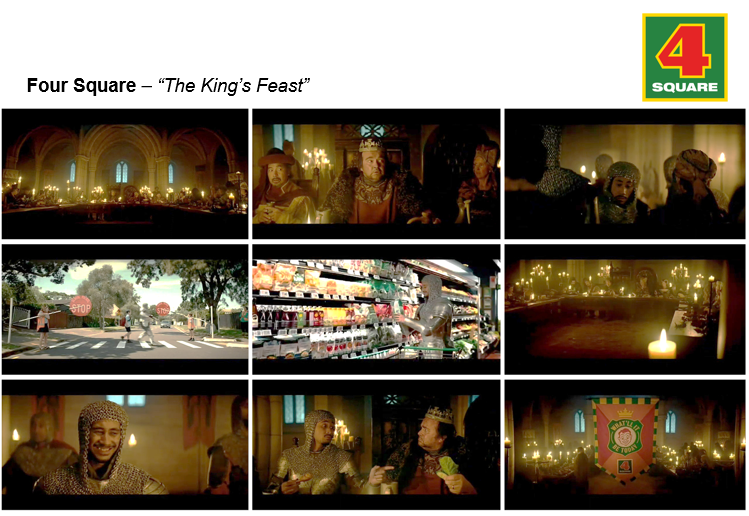 Returning to our TV screens after an almost two-decade long hiatus, Four Square takes out the April 2023 Kantar Ad Impact Award with their ad "The King's Feast". An entertaining watch, this ad effectively launches Four Square's new platform "What'll it be today?" and reminds us of the strong ties the store has in communities across New Zealand. The TVC has key strengths across:
Talkability
Branding
Brand love
See the below infographic for more information about the April Kantar Ad Impact Award.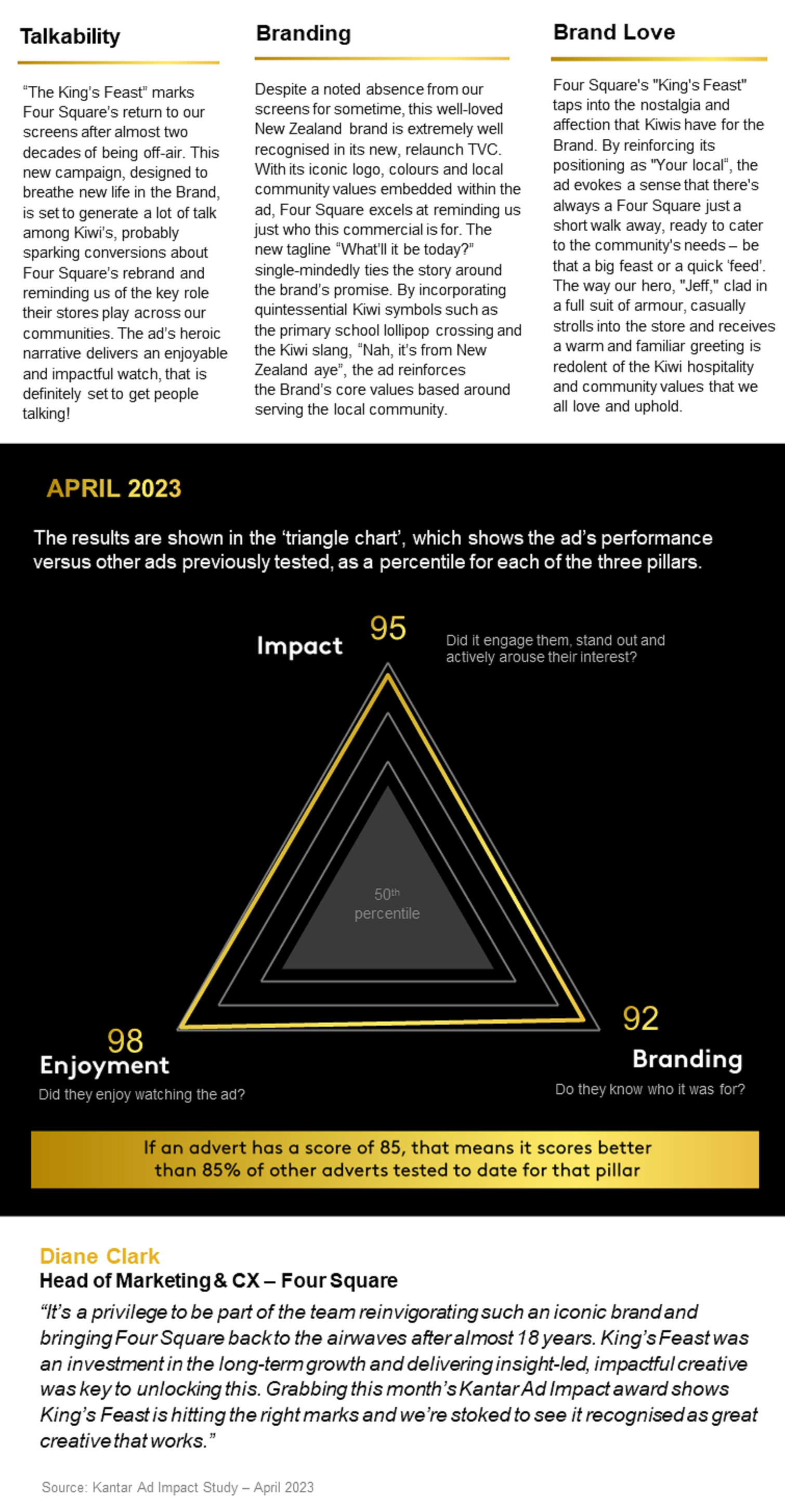 This article was published in StopPress news April 2023.