Ford takes out September Kantar Ad Impact Award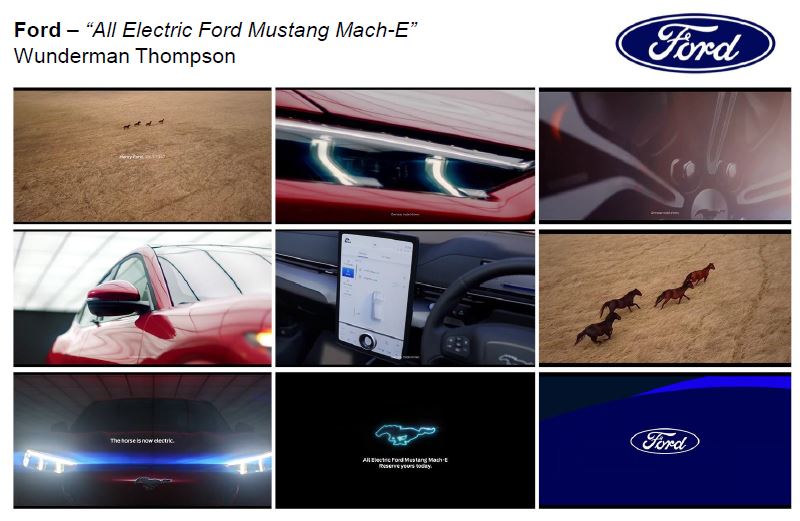 This month's Kantar Ad Impact Award goes to Ford for their "All Electric Ford Mustang Mach-E" advert which introduces the new, all electric Mustang to New Zealand. With its evocative voiceover of Henry Ford's historic quote, scenes of horses running and quick close-up shots of the Mustang Mach-E, this 30' TV advert quickly captures the audience's attention and makes the sole focus of the execution about the bold new Mustang Mach-E. The key strengths of the ad were:
Setting Trends
Branding
Engagement
See the below infographic for more information about the September Kantar Ad Impact Award.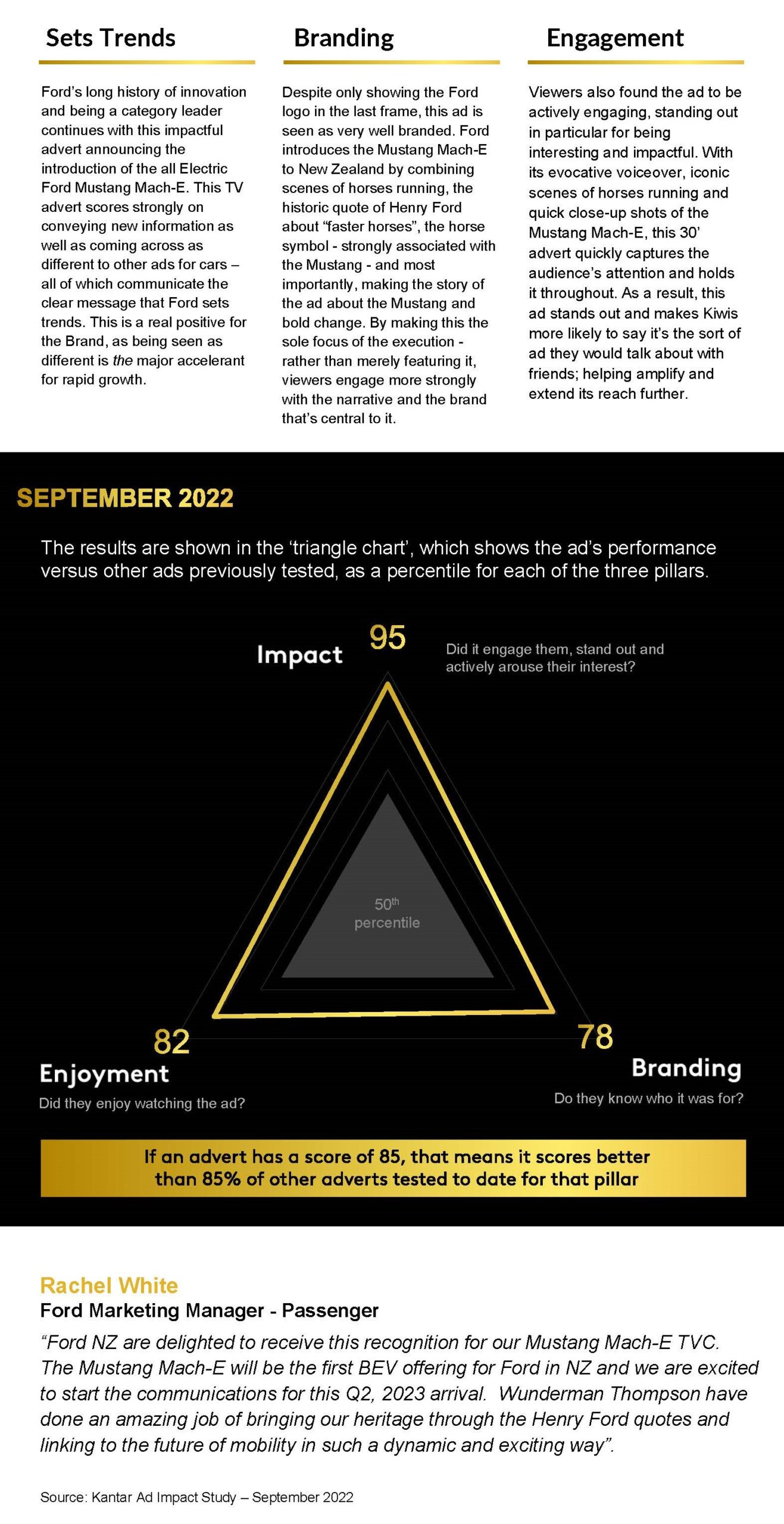 This article was published in StopPress news November 2022.
Insight and thinking
Read our latest articles and reports, with expert perspective, proprietary data, and thought-provoking insights.