Brands Kiwis Love 2019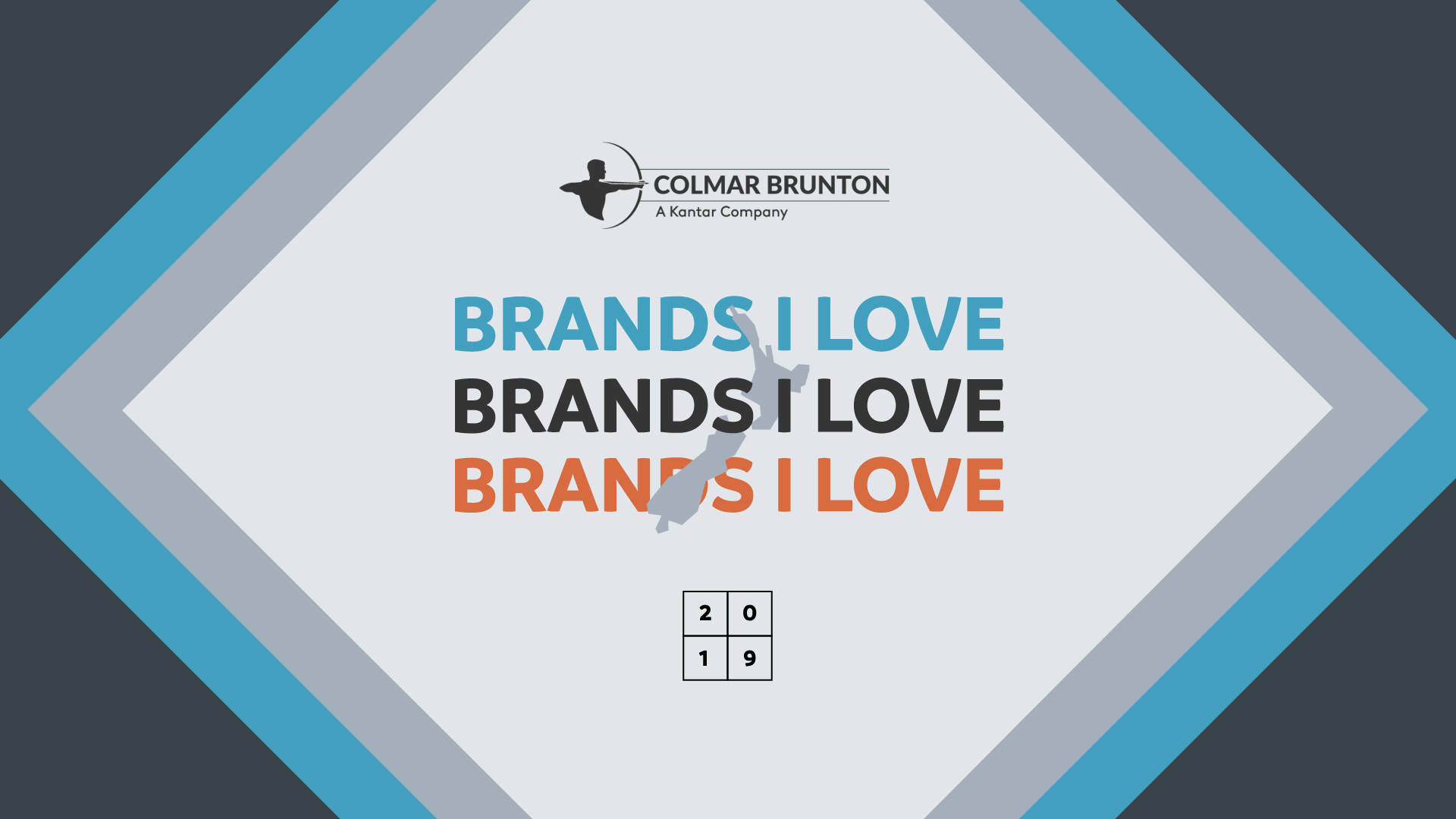 Since 2012 we have asked 1,000 New Zealanders which brands Kiwis love – Whittaker's again takes the top spot being the most loved brand.
Over the last year, Whittaker's have been extremely busy with several initiatives driving love for their brand including:
Great new products – Assortments Gifting  (Artisan Squares and Minimix), Whittakers x Tip Top ice creams, (and subsequently) Whittaker's Tip Top 100g Chocolate Blocks, Honey Bubble Crunch chocolate, All Black Blocks
Supporting local charities and non-profits – Whittakers x Plunket chocolate, Easter Kiwi (Kiwis for Kiwi)
And the brand has featured in the Stoppress Colmar Brunton Ad Impact awards as well as other New Zealand Marketing Awards
So, what makes Kiwis love these brands?
When asked about the qualities which made them love these brands, the most common response was being a kiwi brand, we love to support our own! Being well known, trusted and great value for money were the next most commonly stated reasons.
But why should we care about brand love?
Brand Love is a component of brand equity, this leads to:
A better reputation and a greater share of mind
Being less susceptible to price competition
Commanding a price premium and maintaining higher margins
Generating greater loyalty and profitability per customer
Creating brand advocates
Having momentum, and greater potential to grow in the future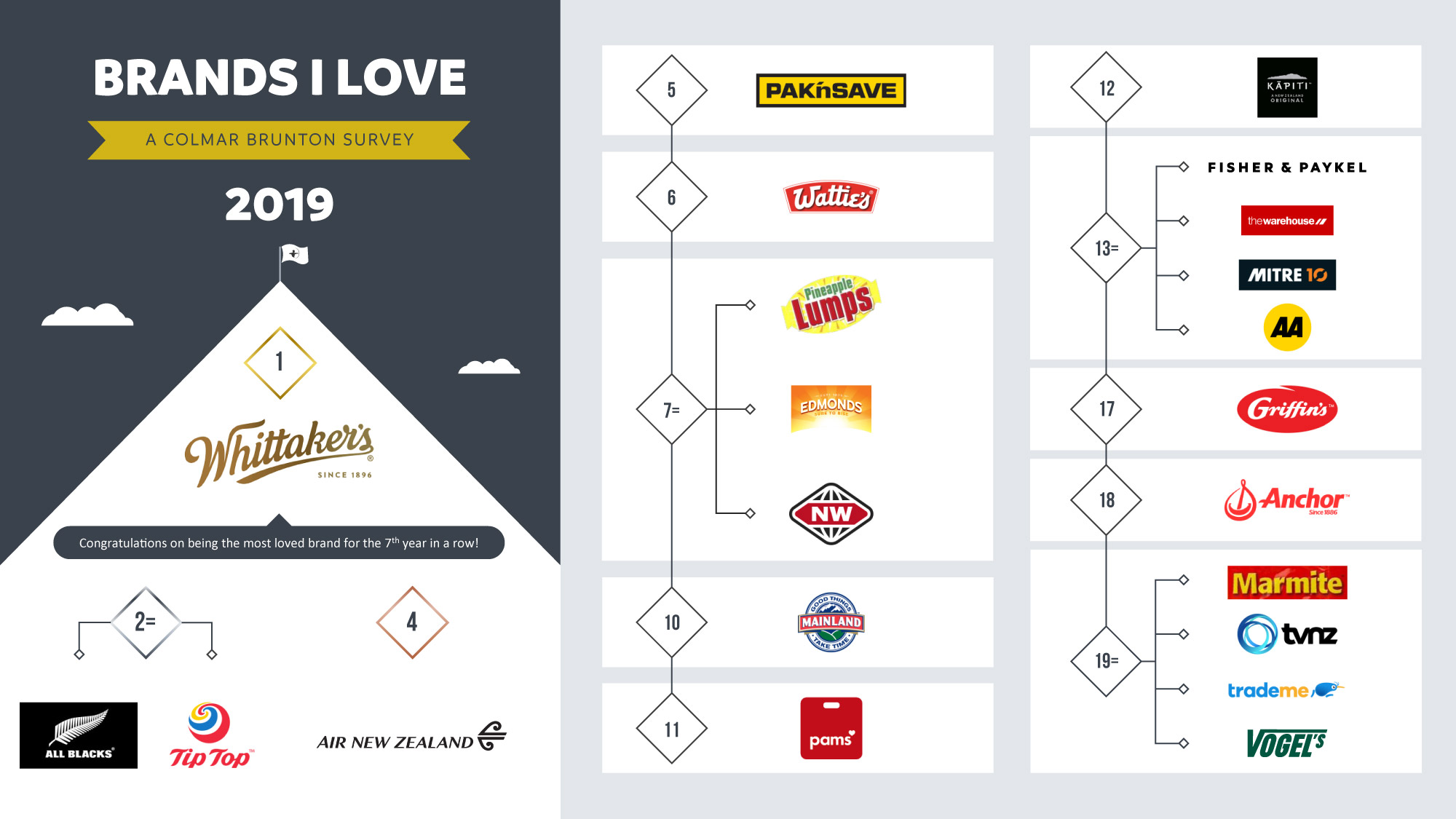 Colmar Brunton has been running the Brands I Love online survey since 2012, using a representative sample of 1,000 New Zealanders surveyed each year (the survey has a maximum margin of error of + or – 3.1%). The brand list is compiled from spontaneous mentions and is updated annually.
Insight and thinking
Read our latest articles and reports, with expert perspective, proprietary data, and thought-provoking insights.