Brands Kiwis Love 2018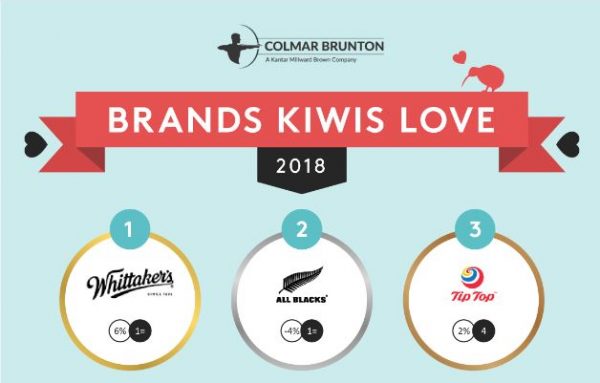 After a draw in last year's survey, Whittaker's has slipped just ahead of the All Blacks as New Zealand's Most Loved Brand for 2018.
Whittaker's has taken the top spot every year in the seven years Colmar Brunton has done the survey.
Coming in third this year is Tip Top, which switched places with Air New Zealand from last year's survey. Whittaker's, All Blacks, Tip Top and Air New Zealand are generally in the top four for the brands Kiwis love the most – and have some memorable campaigns to suit.
Whittaker's has continued its partnership with beloved cook Nigella Lawson, taking her back in time to where it all began to launch its new caramel products.
In July this year, Air New Zealand made global headlines when it launched its Impossible Burger.
Colmar Brunton Chief Client Officer Kerri Tait says it's no surprise the same four brands continue to dominate the survey.
"We know that brand love is an important component of building brand equity, but it isn't the only factor. Brands need to be salient, that is, top of mind and being seen doing things differently to other brands in their category.
"Our top three brands have worked hard to continue to meaningfully connect with their consumers, and we have seen them innovating and maintaining relevance which has allowed the brands to stay ahead of the pack and ensure that they do not leave their audience behind, instead they cleverly take us on the journey with them."
Further down the ranks, Wattie's moved up to fifth from last year's sixth equal position, shared with Pineapple Lumps – which remains in the sixth spot this year. New World, Trade Me, Edmonds and Anchor came in seventh to tenth.
Colmar Brunton has been running the Brands I Love survey since 2012, with 1,000 New Zealanders surveyed each year. The brand list is compiled from spontaneous mentions and is updated annually.
For more details on Colmar Brunton's Brands I Love contact Kerri Tait.
Credit: Text by StopPress
Top 20 Brands we love in 2018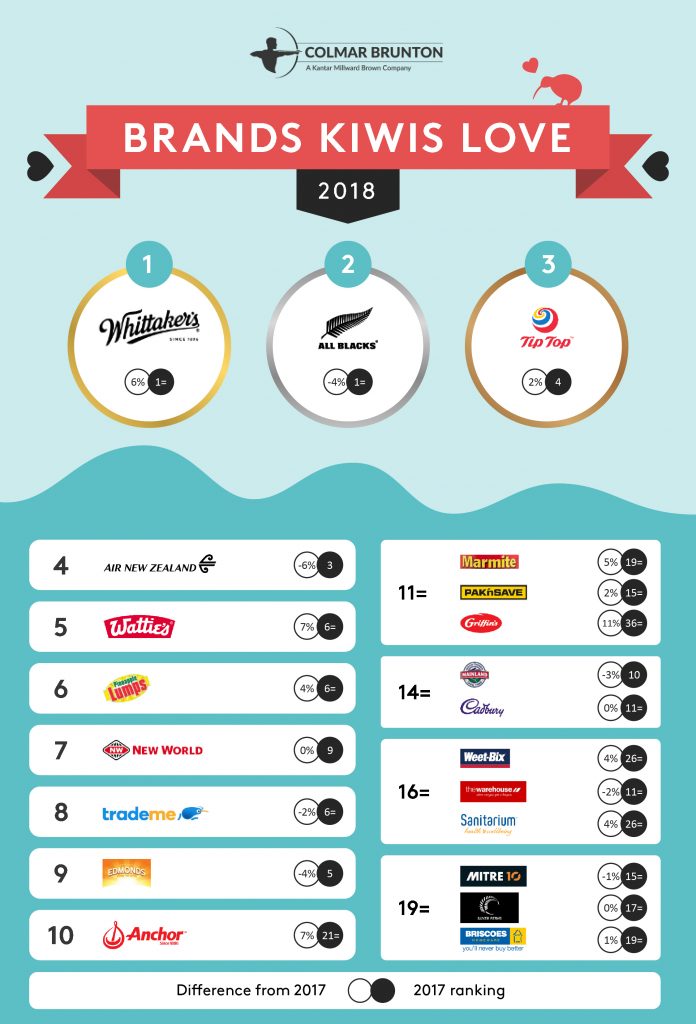 Insight and thinking
Read our latest articles and reports, with expert perspective, proprietary data, and thought-provoking insights.