Corporate Reputation 2023

Air New Zealand: Ninth consecutive year at the top of Kantar Corporate Reputation Index by a whisker
 Air New Zealand has retained its place at the top of the Kantar Corporate Reputation Index for the ninth consecutive year but Mitre 10 and PAK'nSAVE are hot on the national carrier's heels.
All three companies scored a rounded 109 in the RepZ index with Air New Zealand just fractions of a point ahead of Mitre 10 (third last year) and PAK'nSAVE (up from fifth). Toyota and TVNZ were close behind on rounded scores of 108.
Established in collaboration with Wright Communications in 2015, the Kantar Corporate Reputation Index employs Kantar's globally acclaimed RepZ framework, employing standardised reputation attributes including Trust (36% weighting), Leadership (25%), Fairness (22%), and Responsibility (17%). The survey, conducted between February and April 2023, provides invaluable insights into the public perception of New Zealand's top 50 consumer facing corporates.
Despite a marginal decline in its overall RepZ score from 110 last year, Air New Zealand retains its top-tier position. The airline secured the highest scores for Trust (115) and Responsibility (110), while also attaining an impressive fifth rank in Leadership (110). However, it falls short of the resilient zone in the Fairness attribute (97). An overall RepZ score of 105 or higher equates to a world-class rating.
Chief Client Officer of Kantar Insights, Sarah Bolger, highlighted the transformative power of companies that dare to push boundaries, embrace experimentation, and actively prioritise their impact on both people and the natural environment.
"True corporate reputation leaders are those that demonstrate unwavering respect towards employees and customers, refusing to compromise their values."
In these uncertain times, the call to ensure employees' wages keep pace with mounting living costs is reverberating throughout New Zealand. The rising cost of living crisis has made it even more important for companies to prioritise fairness in their operations.  Unsurprisingly, fairness is a pivotal pillar that defines and shapes overall reputation.
PAK'nSAVE, Aotearoa's iconic no-frills supermarket, famous for its playful Stickman ads, has achieved an epic Fairness pillar score of 119, the highest among all attributes. Though just a smidgeon lower than its legendary score of 121 last year, PAK'nSAVE's staunch commitment to fair prices still reigns supreme.
Chris Quin, Managing Director of Foodstuffs New Zealand says to have once again ranked first for fairness is testament to PAK'nSAVE's commitment to delivering New Zealand's lowest grocery prices for its customers from Invercargill to Kaitaia.
"Fair prices are our why.  PAK'nSAVE is a co-operative of 57 owner-operators, each one serving their local community and dedicated to helping Kiwis live better for less. I think it would be fair to say that the last 12-months have been tremendously challenging for all New Zealanders, as inflation bites into almost every aspect of our everyday life.  So, to have ranked first for fairness and to have moved up to third place overall in the Kantar Corporate Reputation Index, confirms we are helping make a difference.  The whole team, especially Stickman, is chuffed to bits."
Air New Zealand's remarkable achievement in retaining the top spot in the Kantar Corporate Reputation Index is not only a testament to its commitment to safety, exceptional customer service, environmental responsibility, employee engagement, and active community involvement but also a source of immense national pride. The airline embodies the innovative spirit and culture of Aotearoa, constantly pushing boundaries and embracing forward-thinking ideas to deliver extraordinary travel experiences.
Air New Zealand CEO Greg Foran says the airline owes its success to the dedication and hard work of the 11,000 Air New Zealanders who wake each morning to connect Kiwis with each other and the world. He acknowledges it has been a challenging few years, and doesn't take this result for granted. Foran says Air New Zealand will continue to work tirelessly to ensure New Zealanders continue to trust and respect the airline.
Mitre 10, the home improvement retailer, has emerged as a formidable contender to Air New Zealand's top spot. Mitre 10 secured second place in Trust (111) and Responsibility (107), garnering accolades for its honesty, ethics, and commitment to treating employees well.
Mitre 10 New Zealand CEO Andrea Scown attributed the exceptional ranking to the mahi of their 7,000-strong team across the country. "As a Kiwi co-operative, we've been doing business and earning trust in every corner of New Zealand for nearly 50 years, and some of our stores have been serving their local communities for many generations more. We're absolutely committed to operating ethically and responsibly, and to the wellbeing of our people and communities. As a result, our team members go above and beyond, delivering great experiences for our customers." 
Bolger said companies attaining a reputation index of 105 or higher reside within the "resilient zone" and are better equipped to weather storms of bad publicity.
Wright Communications Managing Director Nikki Wright said accountability and transparency are the pillars underpinning corporate reputation.
She emphasised the importance of investing in an always-on PR strategy, building high brand awareness, and having a strong CEO who engages proactively with the media through good times and bad.
"For companies with limited customer experience, media coverage becomes the primary way customers learn about their success and form perceptions. By implementing a robust PR strategy and ensuring a strong media presence, coupled with a CEO who actively engages with the media, companies can effectively shape their reputation and foster positive customer perceptions."
Kantar Corporate Reputation 2023

 

Company

2023 Ranking

Ranking change from 2022 to 2023

Air New Zealand

1

No change

Mitre 10

2

+1

PAK'nSAVE

3

+2

Toyota

4

+3

TVNZ

5

-3

Bunnings

6

-2

AA Insurance

7

-1

Samsung

8

+1

Southern Cross

9

+2

The Warehouse

10

-2

Fisher & Paykel

11

+2

Lotto NZ

12

+3

New Zealand Post

13

+7

New World

14

No change

Mainfreight

15

+3

Kiwibank

16

+5

Fisher & Paykel Healthcare

17

-7

Z Energy

18

+4

Kmart

19

-3

Zespri

20

-8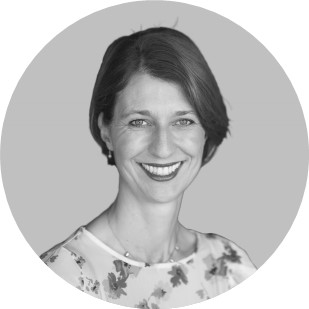 Sarah Bolger
Chief Client Officer
[email protected]