Trust in media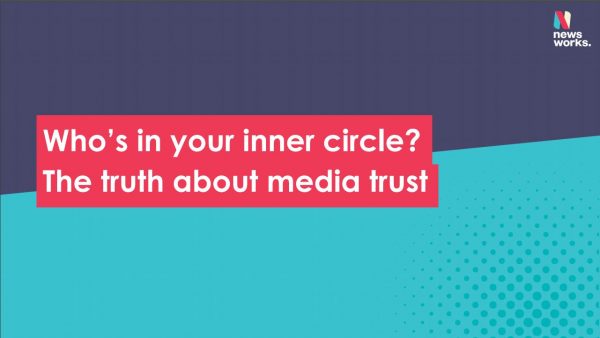 As the digital media landscape has evolved, so too has consumer trust in media channels. Has the growth of fake news had an impact on trust in Facebook? And how does this impact on our attitudes and response to advertising?
Newsworks wanted to understand trust in media and how this affects trust in advertising, which channels consumers are most open and receptive to advertising and which ones they find the most useful and would drive action.
Newsworks commissioned Colmar Brunton to undertake a nationwide survey of 600 people and followed this up with interviews where people shared their experiences.
Insight and thinking
Read our latest articles and reports, with expert perspective, proprietary data, and thought-provoking insights.